GM trucks are fast, responsive, and are able to handle all different types of terrains. But then AFM kicks in, and it all goes downhill from there.
If you're tired of the engine lag, exhaust buzz, and sluggish V4 that comes with Active Fuel Management, you need an AFM disabler.
So, today we're going to tell you all about the best AFM disabler in 2022. Depending on your vehicle model, budget, and brand preference, we lined up 7 top AFM disablers for Auto Start/Stop vehicles.
Most are compatible with Flex Fuel engines, present-day GM trucks, as well as the ones that date back to 2005. These AFM modules keep your truck consistently on the V8 mode for better throttle response and high speeds.
Best Overall: Range Technology AFM Disabler RA003
This AFM module is a reliable choice for deactivating the Active Fuel Management on Flex Fuel, Vortec, and LS small-block engines. It allows GM trucks to stay on the V8 mode and doesn't mangle the ECU. The disabler is also suitable for high-load applications such as towing and off-road driving. On top of that, it's fully reversible, safe to use, and doesn't void the warranty.
Why Should I Disable AFM?
You should disable the AFM because it's the only way your 8-cylinder engine can reach its peak performance. Disablers put less stress on lifters and extend their life, which is also a good reason to get one for your Chevy.
Reasons why you should consider disabling AFM at a glance:
It can sustain the engine health of GM trucks
You get more miles per gallon
It reduces the wear and tear on your lifters
Keeps the truck on the V8 mode consistently
Enhances throttle response
Improves the exhaust sound
Eliminates engine lag while restarting or accelerating
Making towing easier with all eight cylinders engaged
Ensures a smooth ride on snowy, muddy, or difficult terrains in general
7 Top AFM Disablers in 2022
While researching the top AFM disablers, we prioritized important factors such as performance, durability, installation, and compatibility with different engines and factory ECU. They give you the option to switch back to AFM when necessary. Let's help you get started!
1. Range Technology Active Fuel Management Disabler RA003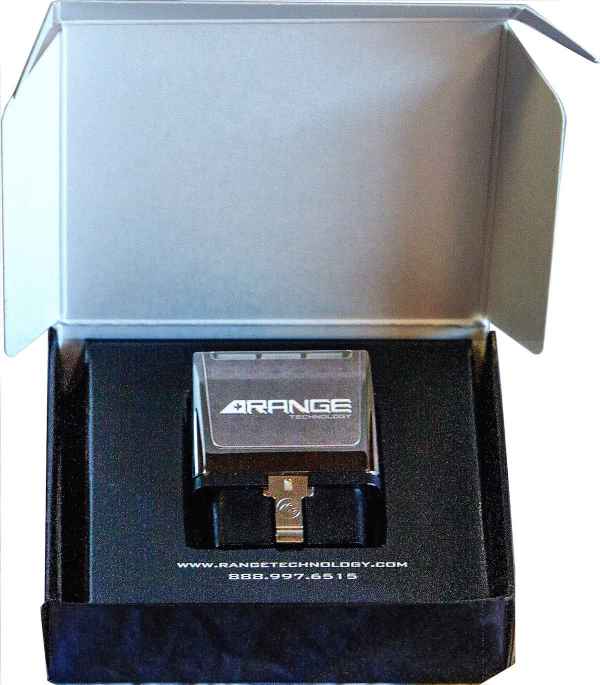 This is a best-selling AFM disabler that can eliminate cylinder drop and speed bottleneck for any GM 5.3L Active Fuel Management engine. For starters, it disables the 4-cylinder mode on your truck and unleashes the power of all 8 cylinders. You can save fuel, speed up, and put less stress on the engine at the same time.
We like the Range Technology AFM disable the device for a lot of reasons. This is every person's dream AFM disabler because- one, it installs in seconds, and two- it lets you hit high speeds, which was impossible due to the factory mode.
So, if this is your first time, all you have to do is plug it into your truck's OBD-II port. No tools are required whatsoever. You get to enjoy good throttle response and enhanced fuel efficiency.
It makes driving easier and more fun, especially when you're towing a heavy load at the back of your truck. A word of advice- unplug the kit if you don't use your vehicle as often. It will save your battery in the long run, and lifters too!
Personally, this is the best active fuel management disabler money can buy. But if you're having second thoughts, then it's a good thing that it doesn't reprogram the factory ECU. You can remove the Range AFM disabler at any time, and the truck will go back to its previous mode.
Pros
Suitable for high load and high-speed situations
Consistently keeps a GM truck engine in the V8 mode
Doesn't reprogram or damage the factory ECU
Increases engine performance and throttle response
Protects lifters from frequent wear and tear
Improved exhaust sound of the vehicle
Cons
Should be deactivated when the vehicle is not in use
---
2. DiabloSport S1000 DiabloSport Sprint AFM Module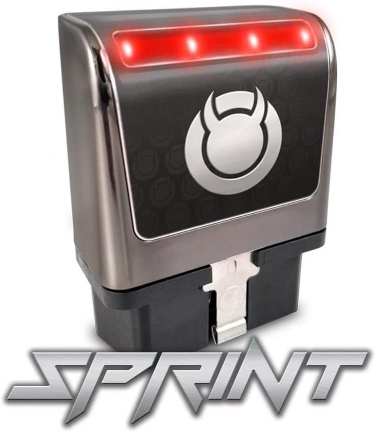 Looking for a multi-functional AFM module that works with the latest AFM and Dynamic Fuel Management (DFM) trucks? Then the DiabloSport S1000 AFM Disabler is an excellent option. It eliminates most of the exhaust buzz that comes out of your vehicle and ensures a smooth ride.
If your SUV was built in 2005 or after, you can easily get this product for overriding the vehicle's Active Fuel Management. Without reprogramming the ECU, the module activates all eight cylinders of your truck and unleashes its true power. The S1000 Sprint Car Fuel Management Module is particularly helpful when you're unhappy with your truck's acceleration.
Like Range Technology AFM disablers, this one by DiabloSport is a breeze to use. Just plug it into the OBD II port and wait for the red light to flash. Once activated, the truck will drive much faster on and off highways.
If your truck has a flex-fuel engine, we strongly recommend that you get the DiabloSport S100. When you install this device, it instantly hits the V8 mode, revving up all 8 cylinders. Not only will you be able to reach somewhere faster, but you also increase your vehicle's power output.
Most importantly, you won't feel the loud AFM kicking in and turning off multiple times on your commute. And if that's something you're looking for, the DiabloSport S100 is as good as any Range Technology AFM module.
Pros
Compatible with SUVs built between 2007- present
Works with both AFM and DFM-enabled vehicles
Actively eliminates engine drag and exhaust buzz
Doesn't void the manufacturer's warranty
Gives you complete control over the engine
Cons
Might set your emission reading to "Not Ready"
May need to unplug the device for passing the emmissions test
---
3. Range Technology RA005B GM Start/Stop-Blue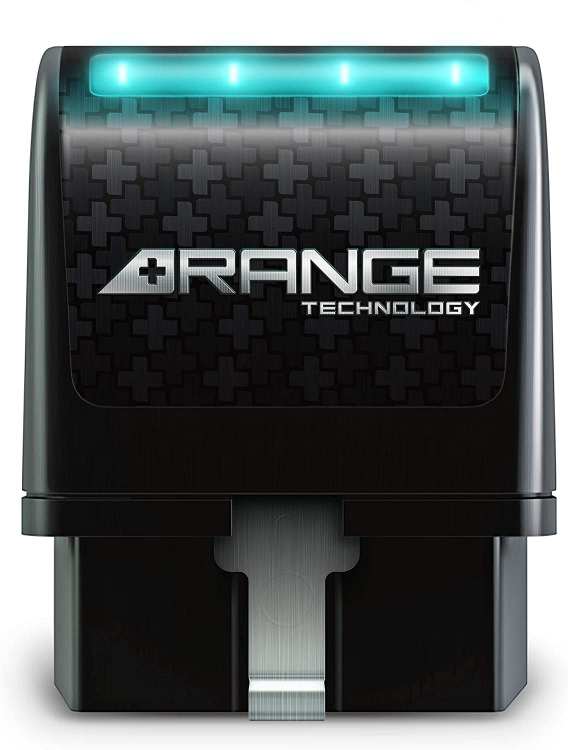 Featuring a "plug and play" mechanism, the RA005B is another life-saving AFM module by Range. It freezes the Auto Start/Stop mechanism so that your SUV can speed up with ease. Freeing all 8 cylinders on a V8, allows your SUV to run on full throttle.
This Range AFM disabler will be a total game-changer in your driving experience. First off, you can get rid of that droning noise from the engine. It allows you to drive off-road, icy streets and difficult terrains without gobbling up more fuel.
The afm delete programmer works with most Ford and GM trucks, and you can switch back and forth from V4 to V8 mode without any issue.
We are mostly skeptical about "one size fits all" products. So, imagine our surprise when we found out that the RA005B Range AFM disabler works with 2020 Traverse and all the latest sports utility vehicles by General Motors.
RA005B is a reliable AFM module with a simple setup. It doesn't hamper your factory programming, which means you can enjoy it for as long as it's valid. It's a safe option for people who want to try AFM modules before deleting the system altogether.
Pros
Protects engine health and improves MPG
Compatible with a wide range of GM trucks
Reduces oil consumption for AFM-enabled SUVs
Instantly starts your vehicle and gets it going
The brand offers responsive customer support
Leaves no trace of its usage after you remove it
Cons
Doesn't come with an OBD reader
---
4. GTMOTOR Active Fuel Management Disabler AFM RA003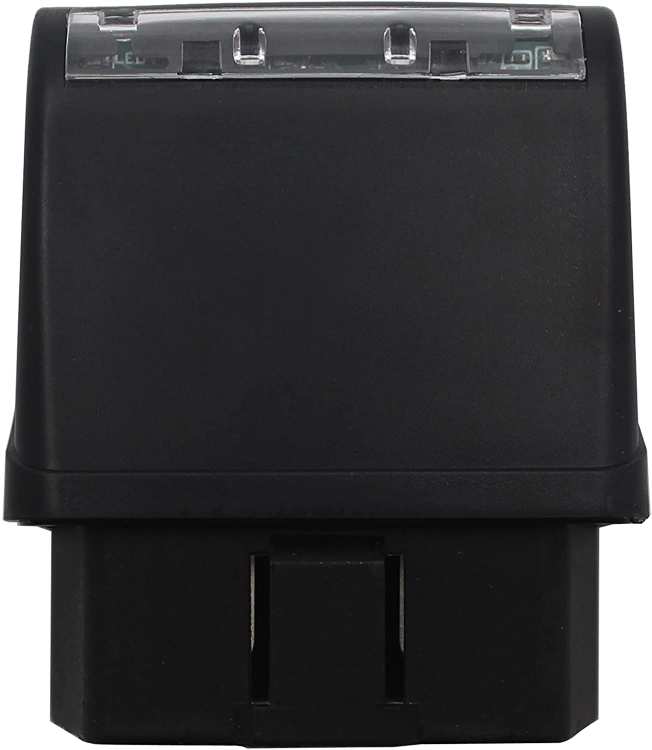 This AFM module is the perfect example that good things come in small packages. It significantly increases vehicle response and power. Additionally, the device is compatible with most GMC, Buick, and Chevrolet SUVs.
If you have a Chevy Silverado or a Tahoe that needs help with engine power, you can get the super affordable module. For starters, Chevy afm disabler ensures non-stop power delivery to all eight cylinders of a V8.
The installation is the same as any plug-in AFM module. When it's on, you'll see a single dash of blue lights. The device is a must-have for any V8 truck owner who wants to enjoy the full extent of highway speed.
Even when you navigate those busy 20mph streets, you'll see that the V8 indicator is on and that the vehicle is no longer in the V4 mode. The response will be more prompt and throatier when you connect the GT MOTOR AFM module to the diagnostic port.
If you want a budget-friendly GT Motor AFM disabler that pushes your SUV to V8, then this is the one you should be getting. It costs ways less than a Range disabler and is quite durable as well.
Pros
An affordable and efficient AFM module
Supports fast acceleration without the engine lag
Gets rid of the stuttering exhaust noise
Suitable for GMC, Chevrolet, Buick, and other models
Doesn't cause battery drainage
Cons
May lead to excessive water temperature
---
5. Hypertech 32501 Max Energy Power AFM Delete Programmer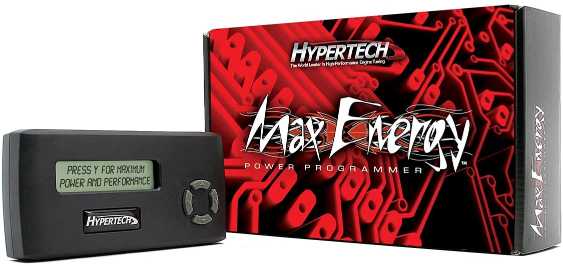 This is not an old-fashioned AFM module that literally has one job- disable the GM Active Fuel Management. It allows your SUV to use up less fuel to hit high speeds without the transmission shifting to a lower gear.
It's an all-in-one tuner that enhances the performance and power output of trucks and SUVs. The best part? It can read the Diagnostic Trouble Codecs (DTC) so that you can optimize the engine output any time!
If it takes time for your SUV to power up after sitting through traffic, then this AFM programmer will be a good fit. The first thing we noticed about this device is it's got a speedometer calibrator. It syncs the speedometer when you add non-stock tires.
The device can show gear-ratio changes for most common-day applications. It's also equipped with an RPM limiter and a top speed limiter. Most importantly, it works with all popular Fuel Management mechanisms on the market, including AFM, DoD, and MDS.
Max Energy AFM delete programmer offers not one but three stages of engine power tuning for diesel-guzzlers. It helps you maintain a safe EGT while towing the maximum load specified by GM.
Like these features weren't enough, Hypertech also added 0 to 60 throttle restrictions to this AFM programmer. The tuning is surprisingly accurate without de-fueling the truck.
Pros
Accurate transmission shifting
Comes with a top speed limiter and a rev limiter
Supports AFM, DoD, and MDS Fuel Management systems
3 levels of power tuning for GM diesel trucks
Improves the gas mileage and perfect for switching off factory afm
Helps to make the driving experience smoother for users
Absolutely perfect speedometer calibration
Cons
It's a vehicle-specific AFM tuner
---
6. Jet 15008 Performance Programmer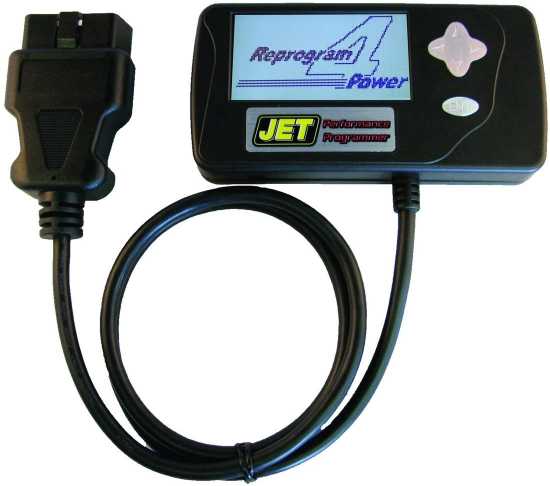 The Jet 15008 performance programmer is a useful tool for adjusting the rev limit and speed. It comes with a built-in code scanner to identify trouble codes. Plus, it has an intuitive interface for people who are new to AFM tuners.
If you're having difficulty matching the vehicle's computer to your driving style, this efficient programmer will get you started in no time. With the help of this device, you can program the Fuel Management system for optimal performance.
Unlike the Range DOD delete programmer, You can modify the air and fuel ratio as well as shift points and firmness with this one. Jet 15008 further allows you to adjust the ignition timing and correct the speedometer.
Whenever the engine light is flashing, it will read the trouble code- instantly telling you what needs to be done to turn it off. You no longer have to take frequent trips to the repair shop. Also, it works fine in all weather conditions. Also, it manages to turn off the ABS trouble light which will come in handy while switching gear ratios.
Some devices completely mess up the ECU software or the Auto Start/Stop mechanism. But this handy programmer puts your vehicle's calibration in your own hands. From monitoring stats to making adjustments, you can get everything done with this tuner without professional help.
Pros
Helps the engine reach its peak performance
Allows you to adjust the air-fuel ratio
Corrects the speedometer when you change tires
Reads diagnostic trouble codes
Has built-in trouble code scanner
User-friendly and quality installation software makes setup a breeze
Cons
No advanced torque adjustment
Doesn't come with led signals
Torque management setting is absent
---
7. Superchips Flashpaq F5 IN-CAB Tuner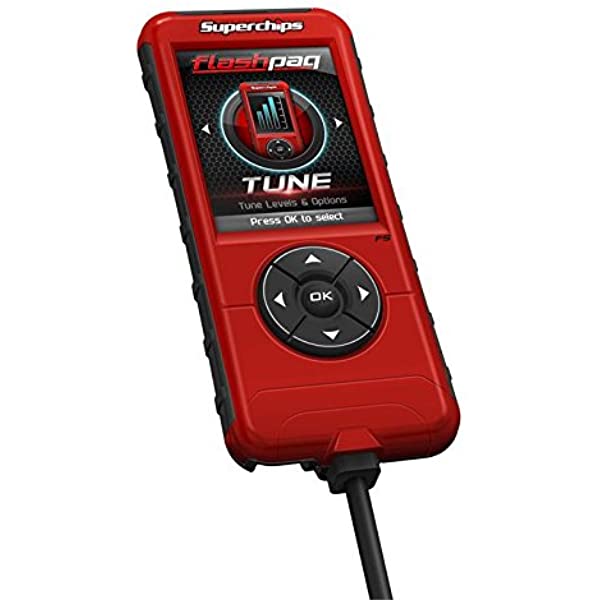 Considering our driving conditions are never the same, it's a good idea to invest in a high-tech AFM tuner for your SUV. This one from Superchips covers all the bases, starting from adjusting the power output to modifying all possible performance metrics.
Now compatible with 1996-2016 gasoline and diesel engine trucks by General motors, this AFM tuner supports various power levels for daily driving and heavy towing applications. Similar to the GM AFM disabler, it has extensive coverage when it comes to the speedometer, power level, and shift adjustments.
This diagnostic code reader helps you make custom power adjustments to a Chevrolet Silverado, Tahoe, Camaro, GMC Sierra, and many other models of GM SUVs and trucks. The tuner supplies adequate power to the engine, depending on your chosen driving style.
More often than not, AFM modules will stop a Vortec engine from burning up oil in between changes. So, this AFM tuner can actually improve the mileage and oil consumption of your SUV.
It allows tuning for towing, climbing, daily driving, highway commuting and also comes with an economy mode. You can clearly read everything off its 2.8-inch color display. As an internet-updateable tuner, Flashpaq F5 is compatible with most performance upgrades.
Pros
Adjusts speed and rev limiters
Tunes shift points and firmness
Ideal for 1996-2016 GM trucks
Compatible with most performance upgrades
Perfect for recent vehicle models including SUVs, cars, and light trucks
Offers pretty good speedometer calibration and can disable the fault codes
Cons
No adjustment option for light towing
---
How to Pick the Best AFM Disabler for Your Truck
Getting an AFM disabler device is the coolest thing you can do for your truck. But first, you want to make sure that it's the right fit for your vehicle and also has the best specs for the price.
We covered every aspect of an AFM module in this AFM disabler buying guide. Have a look!
Compatibility
GM first introduced Active Fuel Management in their SUVs back in 2007. So, it can get difficult to find a match when you're using a second-hand Chevrolet.
Some active fuel management disable devices are model specific. Our suggestion is to play it safe and start with highly compatible modules such as the DiabloSport Sprint S100.
Factory ECU
When you're looking at AFM modules, it's important that you choose a disabler that leaves the factory ECU temporarily deactivated but functional. Because there are times when you might actually need the AFM back on. For example, it pays off to connect the disabler when you engage in high-speed driving.
Battery Boosting
Some AFM modules are infamous for depleting battery health. So, you can either get a unit with a battery-boosting feature or simply keep it unplugged when you don't need it.
V8 Mode Activation
AFM keeps four out of eight cylinders of your V8 deactivated to maximize fuel economy. It automatically limits the engine under light driving applications or while you're stuck in traffic.
The problem is it can toggle on and off, put excess pressure on the engine and create a droning noise under the hood. So, make sure that the disabler can crank out the power of all eight cylinders at all times.
Fully Reversible
Shutting off Active Fuel Management can help you unlock your V8's true potential. Most disablers are reversible, so you can compare the performance with and without a disabler and see it for yourself. An AFM module that can swiftly toggle between V4 and V8 modes is hands down the best one.
Versatile Features
If you own more than one SUV, it's good to do a little more digging and find an AFM disable device that works on both vehicles. The DiabloSport S100 is interchangeable between Active Fuel Management and Dynamic Fuel Management devices. It's also responsive on Ford for shutting off the Auto Start/Stop feature.
Also, make sure the AFM tuner distributes power evenly throughout the power band of the engine. And it also needs to be efficient enough to bring down the fuel costs for the truck owners.
Easy Installation
As long as it's a plug-in type AFM module, the installation process is very simple. You have to find the OBD-II port below the steering wheel or the dash and then plug the device in like an OBD-II reader. It takes zero tools to set up the disabler. Make sure that it's compact and durable so that you can install it with ease.
Also, it helps if it's easier to remove as well. Range technology afm disabler is one such device as you just need to unplug it to get back to the factory settings.
What is an AFM disabler?
An AFM disabler is a plug-in module that connects to the OBD-II port of a V8. It lets the vehicle operate in full cylinder mode.
Moreover, an afm delete tuner is a useful device that allows GM trucks to override their AFM or DFM systems.
These handy modules don't reprogram the ECU; rather, they put all the cylinders to work so you can get the full speed and power from your Chevy.
AFM Disablers vs AFM Delete Kits
When it comes to AFM, you can either delete or disable it. AFM disablers are far cheaper and easier to install than AFM delete kits.
Disablers are reversible, which means AFM will activate in due time after you unplug them.
The AFM mechanism consists of its own pressure relief oil valve, a LOMA cover, a high-volume pump, and lifters. So, when you delete the mechanism, you need to replace all these parts with non-AFM components.
Not only is it expensive to delete AFM, but it also takes some dedication to actually move forward with it.
Keep in mind that once you delete the AFM, you void the vehicle's warranty, and therefore you can't receive any coverage that may have come if you went for a disabler.
What is the Difference Between a Tuner and an AFM Disabler?
The main difference between afm delete tuners and disablers is that disablers deactivate the Active Fuel Management for as long as they are plugged in.
Moving forward, tuners also disable AFM, but they're more like a customizable solution.
Tuners Allow Performance Adjustments
When you install a tuner in your GMC, Cadillac, or Chevrolet, you can "tune" the vehicle's fuel management, shift firmness, speed, and response. That's why best-rated tuners such as the Superchips Flashpaq F5 can be set to Daily Driving, Economy, Extreme Tuning, and Towing.
Disablers Don't Offer Versatility
A Diablo AFM disabler is simply a disabler for GM vehicles. It's similar to the Auto Start-Stop Eliminator on Ford trucks. An AFM delete module can't manipulate Active Fuel Management like tuners. They're a cheap fix for people who want to disable AFM as soon as possible.
Tuners Have Vehicle Parameter Monitoring Capabilities
There are several types of tuners, some will completely disable the AFM, and some will adjust it to your driving style and preference. Tuners are equipped with a speedy processor that allows them to tune many aspects of your vehicle, such as acceleration, downshifting, power level, and speed.
FAQs About AFM Disabler
1. Will The AFM Disabler Affect Fuel Consumption?
Ans: AFM disablers can affect fuel consumption. For the same amount of fuel, you can go more distances with an AFM disable device than without. So, it certainly improves your miles per gallon and may decrease fuel consumption as well.
2. Will Disabling the AFM Be Permanent?
Ans: Disabling the AFM is not permanent because it's a plug-in module. You can plug it out from under the dashboard while commuting in the city. When the module is off, your truck will run again on Active Fuel Management.
3. Will my Remote Start function be affected by an AFM disabler?
Ans: No, an AFM disabler doesn't affect the Remote Start function. If you want our opinion, it's safe to use Range AFM disablers. Range Technology explicitly mentions that their AFM module doesn't affect Remote Start and that they remain silent until you start the engine. However, it will disable the eAssist Start/Stop.
4. Do AFM disablers impact fuel consumption?
Ans: Using AFM disablers can reduce fuel consumption for some vehicles. It depends on your commute, vehicle condition, and whether you're towing heavy loads at the back of your truck.
5. What type of engine is required to install an AFM disabler?
Ans: You need a V6 or a V8 engine to install an AFM disabler. It's compatible with GM vehicles that come with 5.2. 5.3, 6.0, and 6.2 Vortec engines. Engines that have ATM also include 4.3L, 5.3L, and 6.2L EcoTec3 engines. If you have LY5, LC9, LH6, LS4, and LH6 engines, you can install an AFM module.
6. Are there other ways to disable the AFM?
Ans: There are three main ways to disable the AFM. Your options are a disabler, a tuner, or an AFM delete kit. If you don't want to void the warranty, you should go for a disabler, commonly known as an AFM module. AFM delete kits interfere with the ECU software.
7. Where can I find an AFM disabler?
Ans: You can find the best AFM disablers on Amazon, or you can buy them directly from the manufacturers' website. We recommend AFM modules by DiabloSport because they're compatible with new and old vehicles that feature the AFM or the DFM technology.
8. Will disablers increase noise levels for a GM vehicle?
Ans: Disablers don't increase noise levels for a GM vehicle. In fact, they contribute to a smoother ride. The Auto Start/Stop function is responsible for creating an increased level of exhaust buzz. When you install a disabler, the truck can run without that additional constraint and, therefore, generate a lower amount of noise.
9. Can I turn the AFM back on when I need to?
Ans: With an AFM disabler, you can turn on the Active Fuel Management system any time you want. Disablers don't replace the AFM technology. The mechanism will kick back in when you disconnect the device from the OBD-II port. If you want to delete AFM, you can go for an AFM delete kit.
10. Will an AFM disabler drain my battery?
Ans: Some AFM disablers are bad for your truck's battery in the long haul. They won't necessarily drain the battery as much as the AFM itself. Now, the question is how. Disablers keep all eight cylinders of your truck running at all times. It takes a toll on the battery. An easy way to prevent this is to unplug the device when it's not being used.
11. Is AFM actually bad for your engine?
Ans: Active Fuel Management sometimes lets oil move past the pistons and get into the engine's combustion chamber. So, it's not all good for Vortec engines in the long run. AFM can damage pistons and then the cylinders. That's why most truck owners want a disabler or an AFM delete kit.
12. Are AFM disablers illegal?
AFM disablers are not illegal, but you won't be able to pass an emissions test if you have one of these installed in your vehicle. Plus, there are certain cases where they violate the vehicle's warranty. Consider disablers from Range Technology and DiabloSport because they don't reprogram the factory ECU.
Rounding Up
A great AFM module is undoubtedly the one that improves mileage, eliminates cylinder drop, and protects engine health in the long term. For us, the best AFM disabler is no other than the Range RA003 AFM module. However, if your truck is equipped with Dynamic Fuel Management, then the Sprint S1000 by DiabloSport will be a better choice. Thanks for reading!
Related Posts
How Do I Know If I Have Active Fuel Management? Find Out Now!
How to Disable Active Fuel Management
Range AFM Disabler Problems and Solutions in 2022
Top Range AFM Disabler Forums in 2022